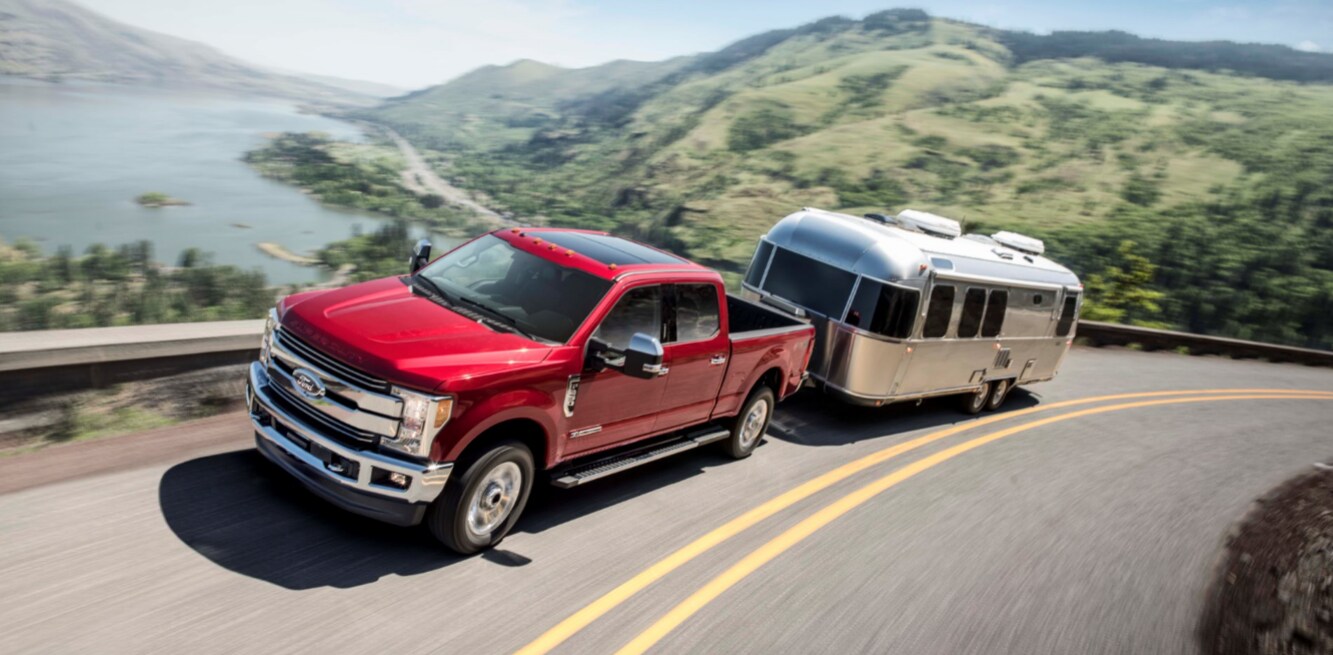 Used Ford F-250 Options at Seay Ford
When it comes to buying a truck, for our Mayfield, KY, Paducah, and Murray, KY sometimes used is the best option. And we understand that. That's why at Seay Motors you'll find a diverse lineup of pre-owned trucks on our lot. But if you're looking for a truck that can get some serious work done, the Ford F-250 may be the vehicle for the job.
At Seay Motors, our team is committed to delivering quality inventory, and part of that is making sure we stock vehicles relevant to our drivers. With a Ford F-250 you can get a truck that's ready to get the job done. If it's time for your next truck, visit Seay Motors and experience our pre-owned options.
Find Your Next Pre-Owned Truck
For years the Ford F-250 has brought power and durability to Benton, KY and Martin, TN drivers. And on our lot, you'll find a wide range of Ford F-250 options. We carry vehicles from a variety of model-years. That means you can find the exact Ford F-250 that you're looking for. With our inventory you can spend time perusing and searching for your perfect Ford F-250. And with our knowledgeable staff, all of your questions can be answered.
On our used lot, you'll find some of the best inventory in the area. Whether you're looking for Ford F-250 Crew Cab or Ford F-250 Super Cab, you can find them on our lot. We encourage area drivers in search of a Ford F-250 to visit our dealership today and discover what Ford can do for you.
Seay Motors isn't just any dealership. We're a team of automotive experts who are passionate about finding our customers the right vehicle for their lifestyle. If you need a truck to get some major work done, the Ford F-250 is the tool for the job. Our inventory is constantly changing, and that means if we don't currently have the Ford F-250 you're looking for, we may be able to get it in stock.
Shopping with Seay Motors is Easy
Shopping at Seay Motors is a unique experience. We put our customers first at all times. Our Mayfield, KY, Murray, KY and Benton, KY customers have unique needs. And we aim to meet those needs. Buying a truck is an exciting experience, but shopping at the wrong dealership can put a damper on it. At Seay Motors you'll be greeted with a cheerful smile and a knowledgeable team member.
Buying a truck is an investment. And at Seay Motors we recognize and embrace that fact. That's something you're sure to see in our inventory of Ford F-250's and the effort we put into finding you the one of your dreams. If you're ready to find your new used Ford F-250, visit our dealership. We'll be able to get you behind the wheel of our Ford F-250 options and help you find the right one. That way when you drive off our lot, you'll be feeling happy and confident. Visit our dealership today, and get well on your way to finding your next truck.