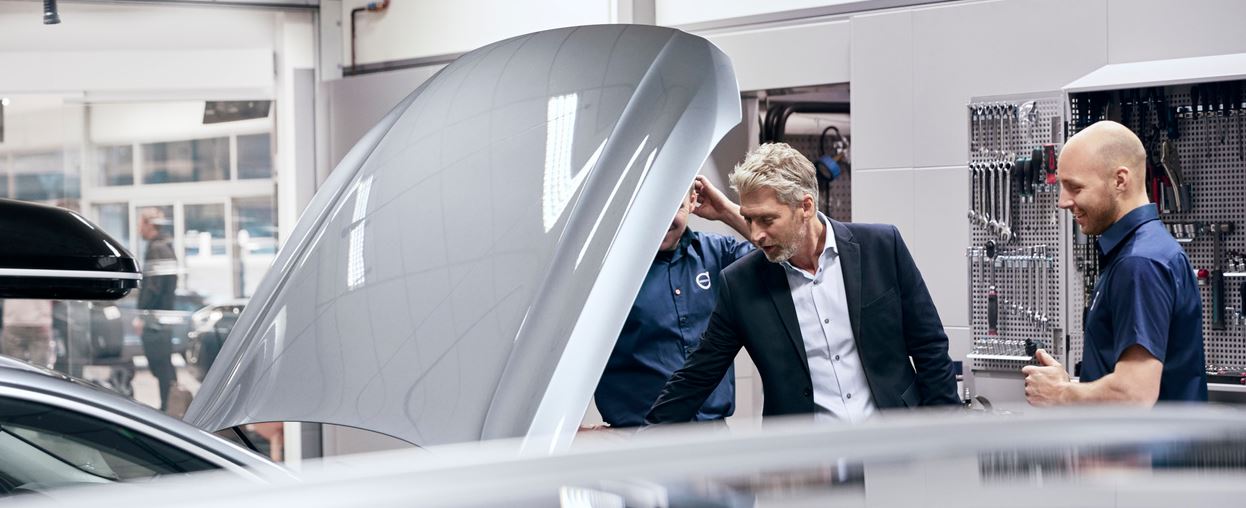 Find The Answers To Your Frequently Asked Maintenance And Repair Questions
Once you've found the perfect used car, truck, SUV, or van from Seay Motors, you'll want to make sure that it's well maintained and repaired. To help our Mayfield KY, Paducah, Murray KY, and beyond drivers understand more about their routine maintenance and repair needs, we've come up with a list of frequently asked questions about vehicle service.
What Maintenance Does My Car Need?

Regular car maintenance is the best way to keep your car running strong. Whether you're driving a used Jeep brand SUV, a used Chevy car, truck, or SUV, or any other car, truck, SUV, or van, you'll want to make sure you keep your car maintained and repaired as often as it needs. Some of these routine maintenance issues include: oil changes, brake inspections, tire rotations, battery checks, fluid checks, and exterior repairs when needed.

How Much Does Routine Maintenance Cost?

Depending on which truck, SUV, car, or van you have and what repair your vehicle needs, your routine maintenance could be under $100 or slightly over. To know for certain, you'll want to contact Seay Motors and talk to one of our auto technicians.

How Often Should You Change Your Oil?

While every vehicle is different, it's recommended as a general rule to change your oil every 7,500-miles. The owner's manual of your vehicle will have a specific recommended date for your vehicle and, depending on what type of roads you drive on and the type of traffic you're typically in, you may need to change your oil sooner.

What Happens If I Don't Change My Oil?

Your oil does many things, including lubricating, cooling, and cleaning your engine. Over time the oil does become dirty, too thin, or sludgy and will cause a larger engine repair if not changed at a proper time.

What Other Fluids Should I Check?

While you're checking your oil, you should also check other important fluids, such as your coolant, transmission fluid, brake fluid, and windshield washer fluid. Make sure they aren't leaking, are full, and clean.

How Often Should You Wash Your Car?

Washing your car is a great way to keep any salt, dirt, or other potentially bad debris from damaging your exterior. Many experts actually recommend washing your car every two weeks, especially if you live somewhere that has a lot of salt or you've been traveling on dirt roads.

Why Do My Brakes Squeal?

The brake system has multiple parts, including brake pads. Once these brake pads become worn, the metal will squeeze together and make a slight squealing sound that will get louder over time. If you notice any squealing, shuddering, or the brake pedal feel spongy when you apply it, you'll want to schedule a brake inspection or repair.

Why Should I Rotate My Tires?

Although it may seem like it, your tires don't wear evenly. Depending on how you drive, each tire will wear differently, causing certain tires needing to be replaced more often than others. You should have your tires rotated at each oil change to help keep your tires evenly worn.

When Should I Schedule A Car Service Appointment?

Besides scheduling a time for your routine maintenance, you should always contact the service center if a warning light comes on or if you notice that something does sound or feel right. It's better to be overly cautious than on the side of the road waiting for a tow truck.

Where Should I Maintain My Car, Truck, SUV, Or Van In Mayfield, KY?

If you're located in Benton KY, Martin TN, or beyond, our Mayfield, KY, service center is here to help. Not only do we offer excellent maintenance on the repairs that your featured used car may need, but we strive to always have your car, truck, SUV, or van, whether it be a Chevy Silverado 1500, a used Ford, a used GMC, or a used Ram, ready to get back to work in no time.
Visit Seay Motors To Learn More And Schedule Your Service Appointment Today!
Whether you're looking for high-quality car maintenance or repairs or you're interested in purchasing one of our one owner used cars, we would love for you to contact us with your questions or stop by our Seay Motors dealership today! Our service center is prepared to fix, maintain, and repair whatever vehicle issues your vehicle may have and we encourage you to use our online service scheduling tool to find the right service appointment for you!
Here at Seay Motors we also buy used cars, can find the used car you need, can provide you with an instant Kelley Blue Book offer, and will deliver your used car to you if wanted. Contact us for more information today!
Ask a Service & Maintenance FAQ
Make an Inquiry
Hours
Monday

9:00AM - 6:00PM

Tuesday

9:00AM - 6:00PM

Wednesday

9:00AM - 6:00PM

Thursday

9:00AM - 6:00PM

Friday

9:00AM - 6:00PM

Saturday

9:00AM - 4:00PM

Sunday

Closed